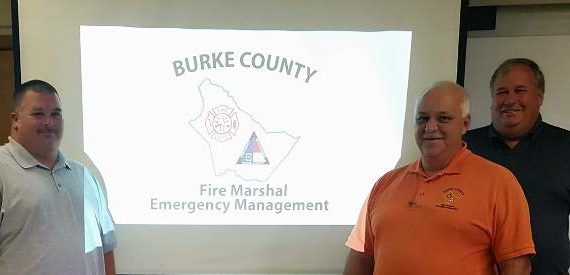 Category:
Success Story
When Mike started with the team, he was looking for a way to streamline their processes, take the guess work out of where to find reports, and use a program that wasn't frustrating and unreliable. "The office was still operating on paper, some of the forms still using carbon paper. Inspection billing was being done on a DOS-based system that was created in 1995, it was unreliable, difficult to manipulate and lacking reporting detail capabilities. Inspection records were in various locations depending on which inspector completed them. Inspection schedules were difficult to maintain. Fire Investigation records were equally antiquated." He feared that the DOS program would crash, and they'd lose years of records. He needed a better solution than rows of filing cabinets and reams of paper.
Mike found himself searching for an inspection/billing software to assist his office in streamlining their work, making them more efficient. "Several months of evaluation and demonstrations of various software packages led us to decide on Codepal. The Codepal Team was willing to listen to our needs/wants and committed to doing everything possible to adapt the software to our operation. "
Codepal's Customer Experience Model is a welcome change from software purchases in the past.
"The customer service is outstanding; the whole team is willing to help. Not once do I recall anyone from Codepal saying 'we can't do that'. No matter how off the wall our requests were, everyone was receptive to helping us." Codepal met with his team face to face to analyze their processes and then came back to spend three days with the staff, training them. "The training was geared to our level. I have experienced software training that would be very difficult for those who may be unfamiliar with computer/database operations. Codepal's training was spot on, from how to turn it on to the depths of the system capabilities. They were very patient and understanding of where our staff was with the old process and where we needed to go with Codepal."
"We now have a system that allows us to build electronic data that can be viewed quickly. We analyze data in countless ways and improve inspection scheduling. We maintain accurate/timely business names and locations. We've increased customer satisfaction by being able to email inspection reports and invoices immediately after the inspection. We added a means to incorporate Emergency Management calls for service into the package so that good data can be tracked. And we provide an effective Fire investigation database, just to name a few goals we've achieved."
BCEM customers have noticed the changes too. "The biggest compliment we've received so far would be from the school system. They were very pleased after inspector Chad Houston went through all the county schools and provided a finished report at the end of the inspection. He emailed it immediately to all the parties within the school system at one time. They were impressed."
With Codepal reports, Mike was able to decide how to handle invoicing.
While each Codepal customer chooses how they will invoice their customers, BCEM chose to include fee listings in their initial inspection report. "We seem to have an increase in payments, but it's still too early to have a solid number of how much of an increase. So far, the customers seem to be more receptive to paying." This could be from an increase in communication through reporting or it could be the way the process has changed. Regardless, increased revenue will aid any office.
"I'm sure there will be more as we work through the acclimation process. We're still in the learning curve. Since we are a small county, our inspection volume is not overwhelming. Our staff continues to learn the capabilities of the software and discover its potential. Since we are somewhat old school, the whole electronic process is still challenging for the staff, each day gets a little easier for them."
Communication is key in any industry, having software that helps prevent a breakdown of communication can be key to a successful office. With the right tools, you can gain knowledge of any situation. "For me as the Director, it is very helpful to have access to what's going on in any given time frame. At a simple click, I can see about anything I need to, concerning our operations. I look forward to learning more about the Codepal experience!"
While finding the right software is crucial, the bonus is partnering with a friendly, knowledgeable software company, having them on your side assisting you along the way. "Everyone we have dealt with at Codepal has ALWAYS greeted our staff with a friendly, helpful and positive attitude, even when it's the 3rd or 4th call of the day for the simple things we just didn't remember from training."
"These are some of the best folks I've ever had the pleasure of meeting and working with."